Best Ukulele Festival – It's Official!
Find out about other world wide ukulele festivals and events with the Yo! Kulele Festival Calendar
A Grand Northern Ukulele Festival (GNUF)
5th – 7th May 2017
A Grand Northern Ukulele Festival has simply gone from strength to strength and is celebrating its 5th birthday in style by being voted "Best Ukulele Festival" by UKE Magazine Awards 2017.
This unique festival is run by unpaid volunteers with one thing in common – a huge passion for the ukulele and a desire to spread the joy to others.
GNUF attracts talented ukulele players from all over the world and this year is no exception, with the likes of Elof & Wamberg, Andy Eastwood and  Zoë Bestel gracing the stage. As well as world class artists, be prepared to be entertained and inspired by some new faces and discover the late night delights of ukulele cabaret, hosted by Tricity Vogue.
Add to that opportunities to learn more and fine tune your ukulele skills, with a wide range of exciting workshops on offer led by some of the world's top ukulele players. There are so many reasons why not to miss this year's GNUF!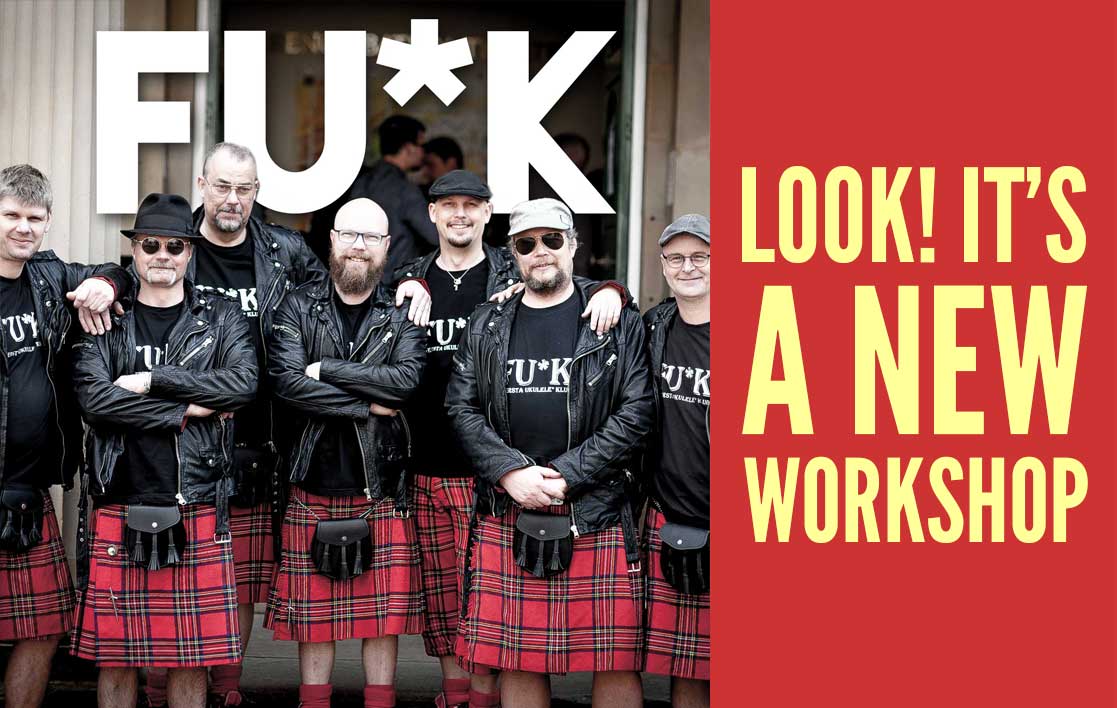 What we like most about this festival is the diversity of music and performers, from the classical tones of Sam Muir to the 'in your face' Fagersta Ukulele Club (FU*K) from Sweden, who play everything and anything on the ukulele in their own inimitable style!
So what has caused the ukulele explosion over the last few years?  Well, firstly, Eddie Vedder, Beirut, Jack Johnson, Taylor Swift Jason Mraz, American Idol to name a few – that addictive little instrument is all over the place.
Secondly, the ukulele is such an easy to learn and fun instrument to play. Once you play it, you can't not love it!
Ride the ukulele wave and come along to GNUF at The Lawrence Batley Theatre, Queen St, Huddersfield, HD1 2SP from the 5th – 7th May 2017. You will not be disappointed!
Find out more information about GNUF 2017 here.